Distancing
EURA Conversations Post #18 – 8 February 2021
by Henrique Dorneles De Castro, UFRGS Geography post-graduate program, Observatório das metrópoles, Núcleo Porto Alegre, Brazil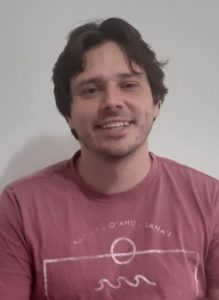 It might be the pessimist geographer in me, or maybe it is because I live in Latin America, but I not only share Filipe Teles' (Conversation 3) concerns about social distancing becoming the next pandemic, I indeed think this is a very possible path for post COVID-19 cities.
At least in this continent, people's fear of public spaces is already a reality. We have witnessed over the last decades a trend of increasing privatization of urban life. Apparently led by factors, such as violence and status, but actually the result of the neoliberal accumulation process' focus on urban space, exclusive private spaces have become perhaps the core configuration of Latin American cities.
Gated communities, for both upper and middles classes, shopping centers, leisure clubs, private parks and so on, proliferate in several cities across Latin America. This phenomenon is already highly researched and the solid knowledge about its consequences has raised concerns amongst urban scholars. There are even new urban development deepening this process, such as mixed-used spaces and open malls (open only to those who can afford to pay, because the access is controlled).
So, we already live in an individualist society, where the sense of collectiveness weakens everyday. With COVID-19, the move to social isolation that was already a way of life has become accentuated. What consequences can this bring? There are at least two important points to be addressed.
Whilst I agree with Ignazio Vinci (Conversation 2) about the positive aspect of incorporating new aspects discovered during the pandemic into post COVID-19 life, there is a possible negative side to it. Working from home increases workload and stretches working hours, invading personal space and time, and the migration of people to other cities maintaining their original jobs can pose a challenge to the expelling cities in terms of tax revenue. Online shopping threatens local businesses unable to compete with larger chains already established in virtual markets, with Amazon's Jeff Bezos becoming the first billionaire with a $200 billion net worth providing a glimpse of this.
The difficulties both for students and teachers posed by distance learning are having a deep impact on the educational community, such as lack of sociability and students' abilities worsening. All these processes, among others, isolate people even more, avoiding or impeding contact with the rest of the city, and driving an already well-developed segregation and fragmentation process.
However, this scenario carries the possibility for its own overcoming. Having experienced the effects of extended isolation, people will probably come out of the pandemic with a renewed thrill for different interactions, which are realized specially through public spaces. We may see an increase in open and welcoming places rather than the current trend towards exclusive private segregated ones. This pandemic might have served to show that the denial of the city as polis and as civitas is the denial of society itself, because the latter was built around and evolves through the contact with others.
The next two contributions to EURA Conversations – both on temporary uses in cities – have been co-created by Robin Chang, TU Dortmund University, Germany, and Sara Caramaschi, Gran Sasso Science Institute, L'Aquila, Italy. In Conversation 19 Robin identifies challenges emerging from the way COVID-19 has stimulated a rapid rise of temporary uses in cities.